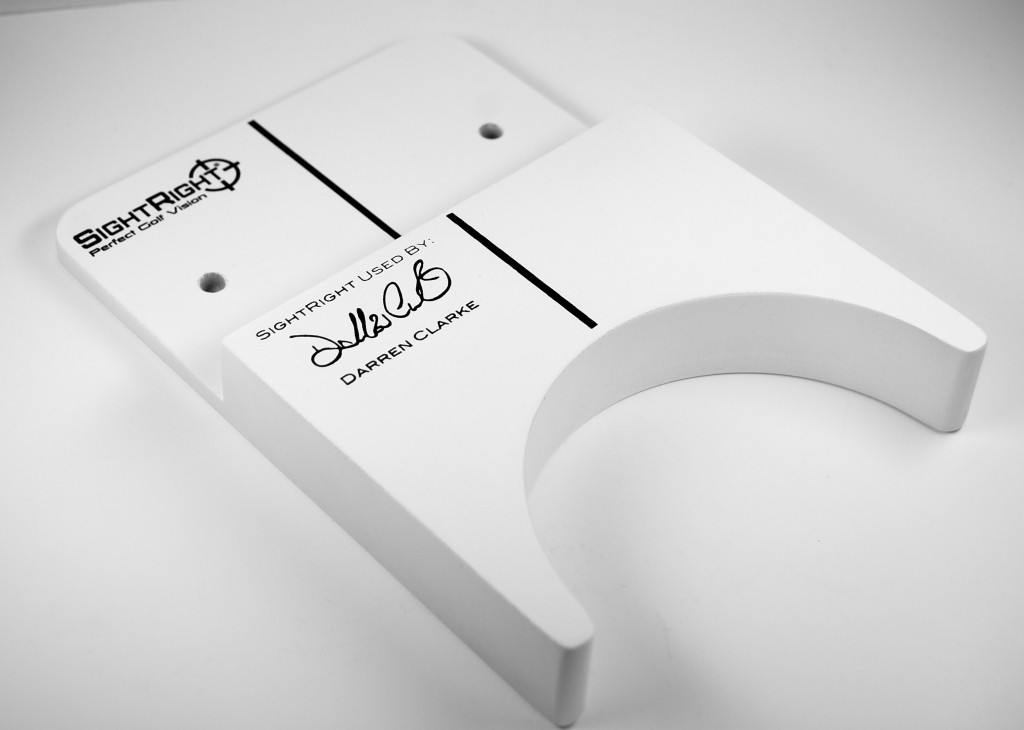 SightRight Putting Aid
SightRight research shows that owing to differing degrees of eye-dominance 99% of all golfers struggle to consistently achieve the core fundamentals of accurate putting:
a perfectly square putter face to the line of aim of a putt
and the correct ball position that enables delivery of a square putter face at impact and during the follow through.
SightRight Golf has developed the putting aid which guarantees a perfectly square putter face for every golfer, and simultaneously enables the golfer to identify their perfect ball position in their set up, aligned to their individual eye-dominance.
No other putting aid on the market comes close to the power this offers, making it a potential game changing product.
When a golfer sets up with a SightRight Putting Aid, their response is nothing short of breath taking.
The amazing unique design of the SightRight Aid clearly shows the golfer if the putter face is perfectly square in their set up, and if they have the correct ball position to achieve this.
The SightRight Putting aid enables the golfer to easily check and make the simple adjustments necessary to achieve both of these technical aspects.
No one can argue against the principles of perfect sighting in golf and the SightRight Aid provides a foolproof method of making sure every golfer squares the putter face and sets up with the correct ball position in accordance with their respective eye dominance.
Why SightRight is different
Totally unique patented and exclusive product
Most players struggle to square the putter face
No other coaching method or technology exists to deliver a square putter face
Ball position has been debated for years and no one can prove this like SightRight does
SightRight proves an understanding of eye dominance is required to guarantee a square putter face and correct ball position accordingly for every individual player.